ISEES is made up of a CORE Team of 15 Staff, including 5 management staff and 10 technical and administrative staff. Technical staff also includes some regional representatives who support ISEES in project implementation in the various regions of GHANA. Currently, also made up of 10  Associate Staff and Professionals involved in training, research, and consultancy, and advisory services including 4 international professional advisors. We do have community volunteers and local entrepreneurs who are involved in research and data collection, and deployment of renewable energy technologies for households and small enterprises.
Board of Directors
Dr Philip Acquah
Board Chairman
Dr. Acquah is a renowned Climate Change, Energy and Environmental Expert with over 20 years national and international expertise in Policy Advisory, Technical and Academic Expertise in Energy and Environmental Issues.
He leads a dynamic team to help address sustainable development issues through the Institute's initiatives
Dr. Noah Owusu-Takyi
Deputy Chairman
Dr. Noah Owusu-Takyi is an Agribusiness Enterpreneur with over 40 years expertise in developing professional farming in Ghana through training of youth in sustainable agriculture as well as managing academic programs in the technical and vocational skills whiles providing policy advisory services and initiatives for grassroots farmers development.
Dr. Mutala Mohammed
Board Secretary
Dr. Mutala Mohammed is an Environmental Engineer with 5 years of expertise in sustainable energy, research and project development. He has renowned expertise in energy and environmental research and community development
Mr. William Horsu
Board Financial Advisor
William is a financial advisor with expertise in Sustainable Energy Management, Chartered Accounting and Agribusiness. He provides renowned insight in developing financial modules and ensuring sustainable management of institutional financial programs and projects.
John Mark Addo
Senior Technical Officer,
Renewable Energy, Sustainable Agriculture, and Natural Resources Management
John Mark Addo is a Senior Technical Expert with high-level of intelligence and expertise in sustainable production and consumption. He has diverse skills in Renewable Energy, Solar PV design and Installation, Sustainable Agriculture, Environmental Management and provides technical advisory services to the Institute's clients and projects.
Prince Nana Kow Essel
Program Officer, Renewable Energy
Prince is an experienced renewable energy expert with over 3 years expertise in developing innovative renewable energy solutions, business development, technical advisory in Solar PV, Ethanol, Biomass Energy and Business Advisory. He provides strategic support to ISEES Center for Sustainable Business Innovation and supports the development of Small Businesses in the Energy Access Value chain to grow their business ideas into Sustainable Businesses.
Theophilus Koranchie
Programs Officer, Community Development and Outreach
Theophilus is a Socio-Economist with over 3 years of experience in community development initiatives. He is involved in community-based research, needs assessment, project development as well as educational initiatives to help rural and peri-urban poor households realize their potential and develop solutions to help improve their livelihoods and environment.
Frederick Arko Larbi
Program Officer, Renewable Energy
Frederick is a Mechanical Engineer with 2 years expertise in Renewable Energy Technology Development, Design, and Deployment. He works with the team of staff in implementing innovations in Renewable Energy Technologies, including clean cookstoves design and development as well as providing IT solutions to the Institute and the Network of organisations the Institute supports.
OUR TEAM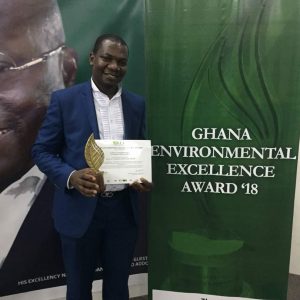 Mr. Lovans Owusu-Takyi
DIRECTOR
Lovans has over 15 years expertise in Renewable Energy, Education, Agriculture, Climate Change, Business Advisory, and Youth Empowerment. Lovans has previously worked with SNV Netherlands Development Organisation as a Renewable Energy Advisor and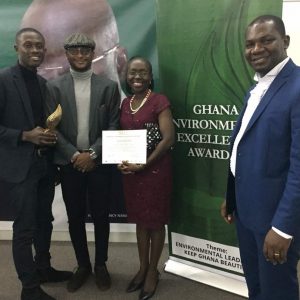 Akua Okyere-Nyako
ASSISTANT DIRECTOR
Mrs. Akua Okyere-Nyako is a Renewable Energy, Land Economy, Professional Surveyor, with expertise running accross energy, environment and natural resources. She is a graduate of University of Twente, Enschede, Netherlands where she studies MSc in Environment and Energy Management (Cum Laude) and also holds a BSc in Land Economy with First Class Honours. She has worked with SNV Netherlands Development Organisation as a Renewable Energy Expert managing projects in the Improved Fish Smoking and Mangroves Restauration, Installation of Solar Car Port, Gender Advocacy, Biomass Gasification, and Voices for Change Policy Advocacy Projects. She works as an Associate Director of ISEES providing strategic administrative direction for effective project implementation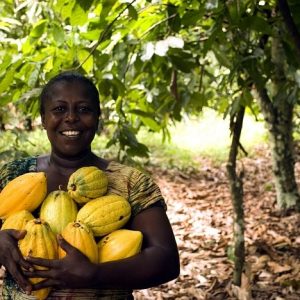 George Atta Quainoo
ENVIRONMENTAL HEALTH AND SANITATION OFFICER
Mr. George Quainoo, is an environmental health and sanitation education expert with about 5 years post graduation experience in environmental health practice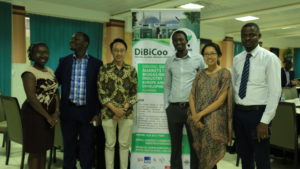 Queenstar Ablorh
ACCOUNTS & ADMIN OFFICER
Queenstar holds an MBA in Finance and Accountancy with about 3 years expertise in managing donor funded projects. She is a dedicated and committed finance expert, enhancing the sustainable management of financial resources. She reports to the Finance and Audit Committee of ISEES and the Financial and Accounts Manager
expert Staff
Rosa Emefa Djangba (MSc Renewable Energy Technologies, KNUST) –
Program Manager – Renewable Energy – Kumasi Office
Hanson Henry Fianko
(MSc Environment)
Bioenergy Officer – Accra Office
Foster Amede
Technology Deployment and Marketing Manager (Accra Office)
Rex Gerchie
(MSc Climate Change)
Associate Advisor, Climate Change and Environment
Bridget Menyeh (PhD Candidate Energy and Environment UK)
Associate Advisor Energy, Environment and Climate Change
Samuel Entee
(Msc Food Science and Technology, KNUST)
Kuntu Blankson (Bsc Agric) –
Enno Heijndermans
International Advisor (Netherlands) – Renewable Energy, Climate Change and Environment, Project management Advisory.
Amarle Gyebi Theresa
(BSc Accounts)
Administrative and Finance Officer – Kumasi Office
Salifu Issifu Salley
Northern Regional Coordinating officer
Kuntu Blankson (Bsc Agric)
Eastern Regional Coordinating Officer
Adjoa Owusu-Takyi
MBA Finance
Senior Investment Analyst and Head of Asset Management (TTL Capital) – Associate Advisor Financial Inclusive Development for Clean Energy Uptake
Emmanuel Oduro Afriyie
(PhD Finance -South Africa)
Associate Advisor Financial Inclusive Development and Research
Delasi Amable – (MSc)
Associate Advisor Water Sanitation and Hygeine
Forster Adu Dartey
Associate Advisor – Natural Resources and Energy
Mr Asare Kodua
Associate Advisor – Solar Energy
Ekow
Associate Advisor
Renewable Energy and Energy Efficiency – Grid and Off-grid Solar Technologies – large and small scale industries
Kingsley Owusu
(Msc Renewable Energy)
Associate Advisor – Renewable Energy
Eric Adzor Daniels (Bsc)
Associate Advisor – Environment and Community Development, Youth Empowerment and Peace Building
Seth Arthur – MBA
Financial Inclusiveness, Investment Analyst and Research